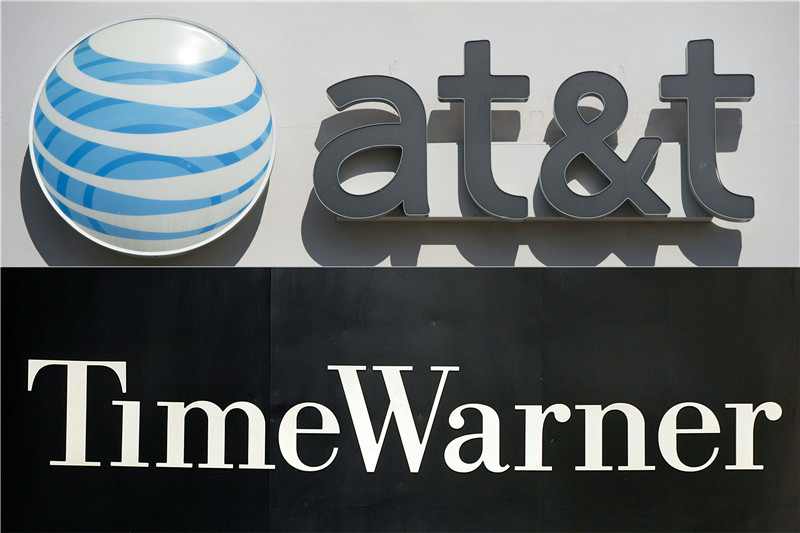 US v AT&T
A proposed merger between the world's largest telecommunications company, AT&T, and one of the world's largest media and entertainment company, Time Warner, may mark a new era for antitrust law in America. In November of 2017 the US Department of Justice filed a complaint against the vertical merger, one that involves firms that do not operate in the same market, of AT&T and Time Warner. The US argues that the $108 billion transaction would ultimately hinder competition and raise prices for end consumers since Time Warner owns many of the US's top networks including TNT, CNN and HBO.
For example, AT&T could surcharge Time Warner's networks potentially causing a decrease in subscriptions, which then results in the end consumer paying more for the network's services. Another potential outcome to consider would be AT&T's exclusive control over distribution of Time Warner's most popular networks.
Americans today are already limited by their television-subscription options. Year by year these subscriptions have increased in price ranging from $45 to over $100 a month depending on their chosen plan. This spike in subscription plans and prices have caused the average consumer, especially millennials, to use streaming services such as Netflix, Amazon Prime and Hulu as their primary means of television entertainment at a more affordable price. Netflix memberships begin at $7.99 a month and Amazon prime costs around $100 a year. As a result, the demand for traditional-television subscriptions have already suffered and the control that AT&T would have over its newly acquired networks would burden the end consumer as they will be the ones to pay a higher price for the same services.
The US's main concern in bringing this case to court, aside from establishing precedent for future mergers and acquisitions, is protecting competition and consumers. Antitrust regulators heavily consider whether the merger or acquisition will raise prices for the end consumer. If so, additional scrutiny will be assessed in allowing the merger or acquisition to occur. Currently, Time Warner's networks are some of the most popular in the world reaching over 91 million households. AT&T has concluded that Time Warner's networks have "world-class ability to attract and sustain audiences with premium content." Given the cult following for popular programs such as Game of Thrones and the NCAA March Madness, AT&T would be in a position to create a cash cow TV business.
Since this was the US Department of Justice's first vertical merger challenge in decades, there was little precedent that Judge Leon could look to in making his decision. U.S. District Judge, Richard Leon, was clear that in order to win, the Department of Justice had to present case-specific evidence proving that this transaction would hinder competition and a certainty that consumer prices would rise. Judge Leon ultimately approved the merger rejecting the US's argument that AT&T would be incentivized to tolerate a blackout if a licensing deal could not be reached with one of its competitor's. He holds that there has been no evidence of AT&T conducting a long-term blackout and that withholding a licensing deal would in no way be profitable for AT&T. The evidence presented by the state was not concrete enough to establish that any of its claims would unquestionably result from the proposed merger.
Effects of AT&T Antitrust Case
As a result of Judge Leon's decision, shares of Time Warner have risen, and bankers are looking to predict what new M&A transactions in media will follow. Walt Disney has currently agreed to buy 21st Century Fox, causing an increase the value of 21st Century Fox shares.
As of July 18, 2018, the US Department of Justice has filed an appeal from Judge Leon's decision. Being that there is little precedent to support this type of transaction there is a strong likelihood that this case may make it to the US Supreme Court. The final decision has the potential to cause media giants to engage in these types of vertical mergers as we may see happen with 21st Century Fox.
The ultimate long-term effect of this transaction will be the formation of media conglomerates that will have excessive control over consumer prices and content distribution.
(Photo credit: The Wall Street Journal)